Welcome to the
Nottinghamshire Torch SCITT
If you are looking for professional 'hands on' teacher training then the Nottinghamshire Torch SCITT could be for you.
Based in Bingham, Nottinghamshire, our SCITT offers school based Primary and Secondary Teacher training in a range of schools and subjects.
Whether you are interested in School Direct or SCITT, the Nottinghamshire Torch SCITT offers you a chance to train in a variety of city and county schools.
The Nottinghamshire Torch SCITT pathway offers an unrivaled package of support and professional development to all trainees that we have called "The Big Seven".
To find out more about the NTS, our different pathways and "The Big Seven", explore our website, get in touch or come and visit us at one of our open days.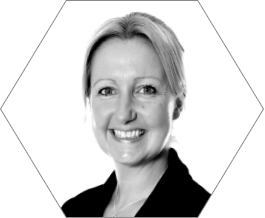 "At Nottinghamshire Torch SCITT, we don't just train people to complete their Initial Teacher Training; we aim to advance their skills and knowledge. This ensures all trainees develop classroom confidence, techniques and personal skills that will enhance their future career prospects. Our core purpose at the NTS is that through School Based Initial Teacher Training we are creating outstanding teachers and school leaders of the future.

As an ITT training provider, we are fully committed to ensuring all trainees feel confident and well-supported by investing in over twenty different deliverers of specialist educational training, ranging from Executive Head Teachers, subject specialists and outstanding teachers. We also believe that through school-centred training we can ensure that every trainee receives continuous support throughout their placements. We believe that all children deserve the best education possible, therefore it is essential that we provide the best teacher training opportunity too."

Treena Philpotts
Director of the Nottinghamshire Torch SCITT
Open Days
The best way to find out what the Nottinghamshire Torch SCITT can offer is to come and visit us. All events are open to both School Centred ITT applicants and School Direct applicants.
Teaching Taster Days
Teaching Taster Days are an ideal opportunity for anyone considering a career in teaching and are available for both Secondary (at Toot Hill School in Bingham) and Primary (at a variety of our partnership schools).
School Experience Weeks
Toot Hill School offers a variety of opportunities to people considering a career in education and are pleased to offer a week's work experience for those interested in teaching, considering a career change or for anyone who has already applied for a place on a teacher training course.
The Big Seven
Here are seven great reasons to train with the Nottinghamshire Torch SCITT:
First class school based training leading to QTS with PGCE and Masters credits Access to a wide range of schools offering a varied cross phase experience An international experience visiting a different education system Leadership development courses and mentoring Excellent support networks tailored to your needs as a trainee teacher Opportunities for paid employment in schools whilst training Living and working in Nottinghamshire
Pathways to Teacher Training
School Centred Initial Teacher Training (PGCE & 60 MA Credits)
Core and School Direct routes
We offer School Centred Initial Teacher Training across a range of Nottinghamshire Schools in partnership with the University of Nottingham.
This allows you to train in schools, through classroom based experience with the support of a school based mentor, securing a PGCE qualification with MA credits at the end of the year.
You can train in the following subjects:
Art and Design, Biology, Chemistry, Computer Science, Dance, Design and Technology, English, Geography, History, Maths, MFL (French, German and Spanish), Physical Education, Physics and Social Sciences.
To find out more about the benefits of training with the Nottinghamshire Torch SCITT please click below.
Why Teach?
For many people teaching is the best job in the world.
It's a job where you can make a difference, using your skills and knowledge every day.
Teaching is a profession that allows you to be creative and innovative. Imaginative lessons and a passion for your subject can make a real impact on the lives of the students you teach.
Teachers are well paid, with good starting salaries and the profession offers excellent opportunities for career development and promotion.
Teaching is an exciting, dynamic and challenging profession, but don't just take our word for it...
"The trip to Finland was refreshing and made me appreciate our education system, so I came back with a new found sense of purpose. I have enjoyed building relationships with the other trainees and discovering the support network we have in times of high pressure and stress. The sense of community the SCITT staff have created to make the Core Days positive and reflective environments has made me appreciate the course and being a part of it."

Grace Lievesley (Maths July 2018)
"The highlights for me have to be the relationships I've built with pupils. The ones that have taken the longest to get have been the most rewarding. It's also been great to train alongside such supportive and friendly people."

Natasha Harmer-Weston (History July 2018)
"I have thoroughly enjoyed how interactive core training sessions have been, they have enabled me to improve and implement what I have learned on these days in the classroom in a successful way. I have enjoyed training with a great bunch of student teachers and wonderful mentors who have helped me to improve my practice as well as help me grow in confidence in the classroom. The international placement in Finland was a highlight of the year."

Jonathan Huggard (Geography July 2018)
Finland was amazing. The other SCITT trainees have been fantastic and so supportive. Now I am reaching the end of my placement I am starting to grow in confidence and see progress with some of my classes which is a great feeling.

Helen Stringer (English July 2018)
Highlight was having outstanding mentors who were all about the kids and focusing on the right things. The subject specific days were really great - providing good time to practice different practical's outside of our subject area! SCITT training days were great to reflect on our teaching practise and learn from each other/try new things with our teaching.

Kathryn Robb (Physics July 2018)